Chicago Cubs Bus Trips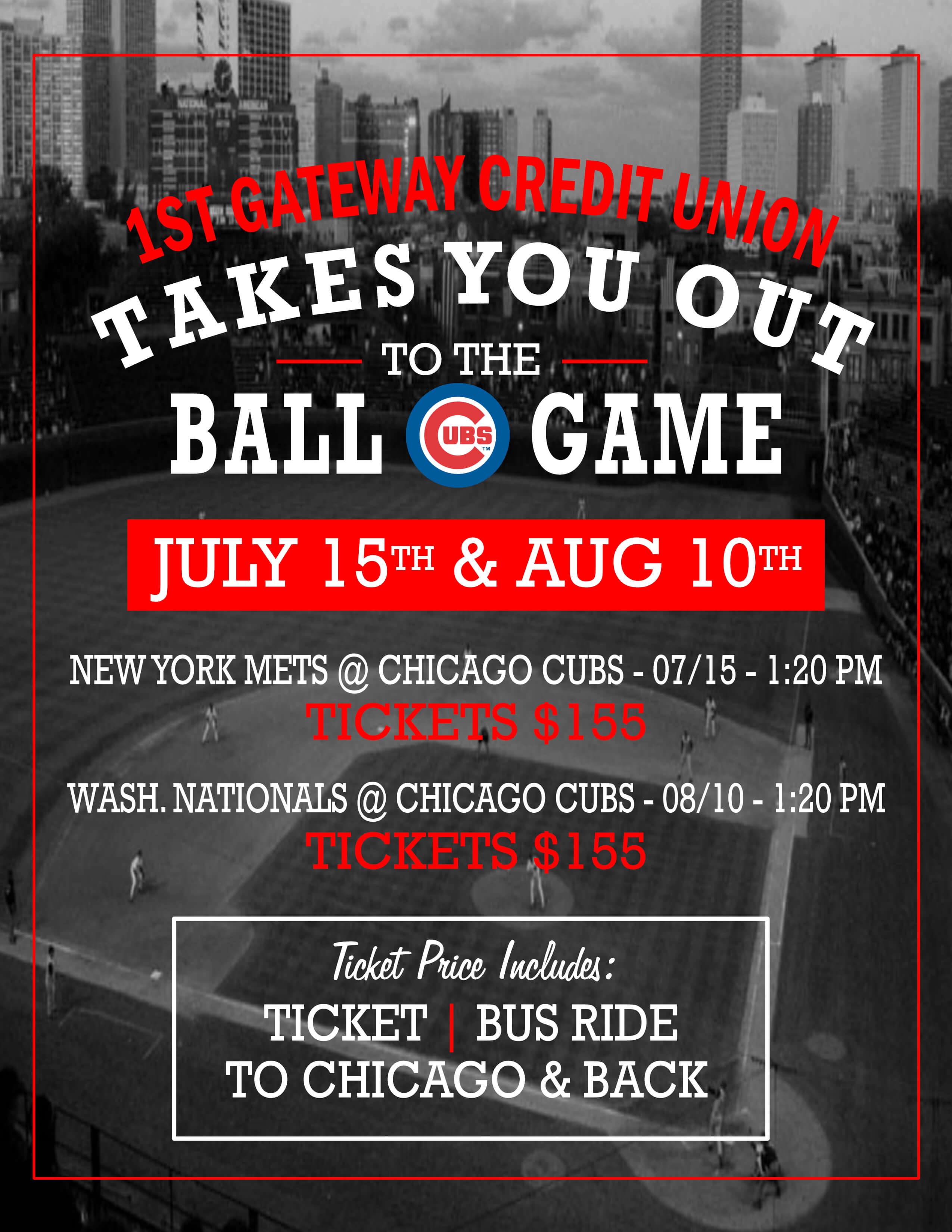 1ST Gateway Credit Union would like to take you out to the ballgame in Chicago on Friday, July 15th and Wednesday, August 10th. On July 15th the Chicago Cubs will take on the New York Mets and on August 10th they will be taking on the Washington Nationals.

Both games are at 1:20 p.m. and ticket costs are $155. Ticket prices include tickets and a bus ride to Chicago and back.

Please call 563-243-4121 to purchase your tickets today!